Hello there and welcome!
My name is Kika and I'm so glad that you're looking to start your own creative business or turn your side project into something profitable.
This is where it all start my friend, watch this video to find out if this masterclass is for you 👇
"This is a beautifully made, in-depth, enthusiastic, gold-nugget filled, concrete course filled with excitement and good examples :) 
The course gave me a push in the right direction and overall excitement for my business - which can be really overwhelming sometimes!
Module 1 is the stuff behind your business and how to really get started. It's interesting - but can sometimes be a bit tedious because it's work before you can actually do the work, but this course was far from tedious!! 
Kika makes it so interesting all the way through. Her excitement is so important- it's contagious!
I love the fact that she shares examples from her own work which makes it really concrete. It's easy to follow and I'm entertained while learning.
Also, I'm loving the two lighthouses!"
-Janne Nørgaard, Denmark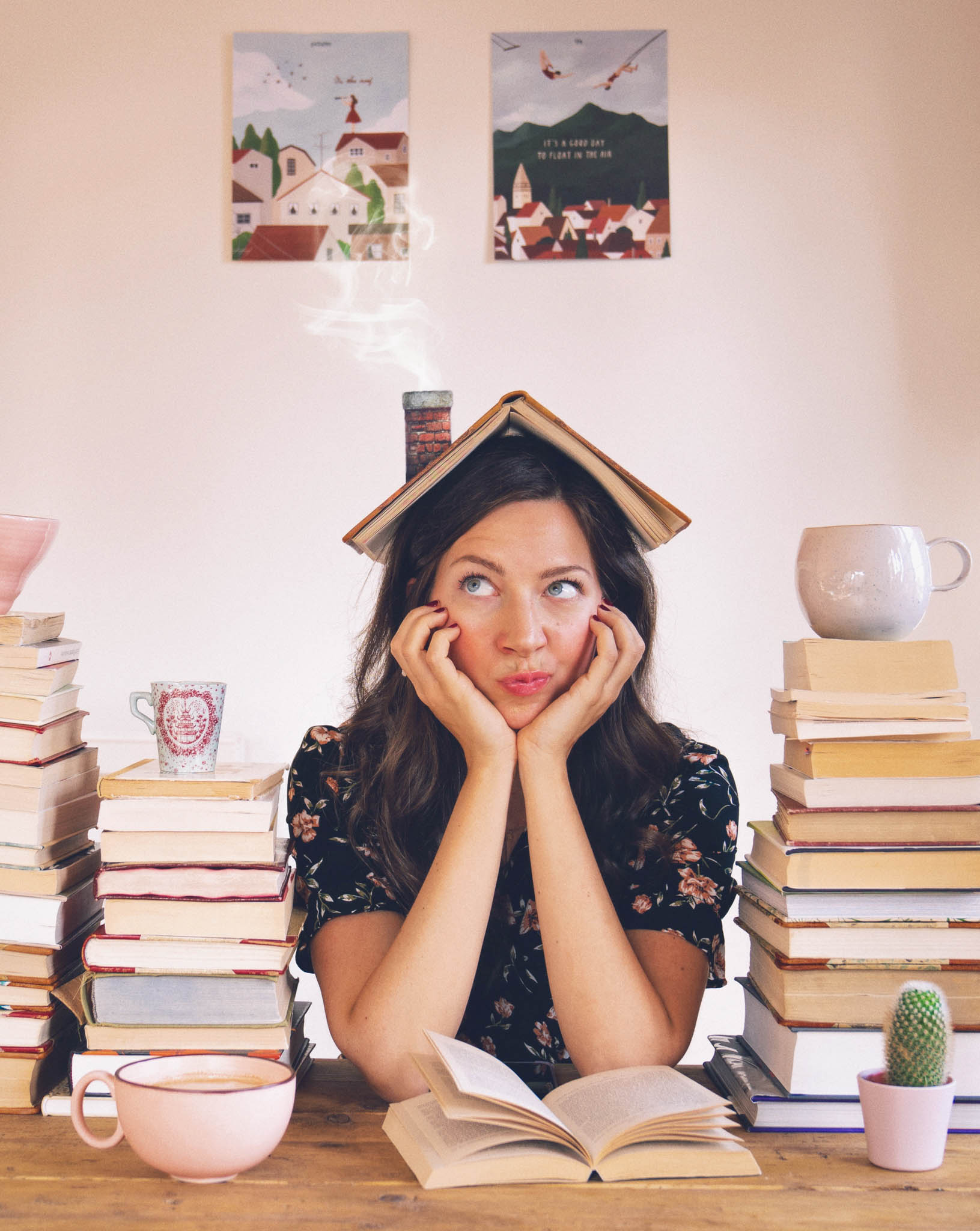 How long have you been waiting to finally have the confidence to go "all in" and launch your creative business and career?
6 months, a year, more..? 
Do you feel stuck in the experimentation phase and struggle to find the time to do everything?
Maybe you've got piles of pretty notebooks (you can never have too many of those, am I right? ) filled with ideas, plans and goals but you lack the magic wand that will turn those words on paper into action ✨
How would it feel having the freedom to work how you want (raise a hand if you're a night owl like me 🦉?), when you want and best thing, from wherever in the world?
I know how scary it can feel to take the leap and actually go for it. 
It took me a while to start taking my dreams seriously, too.
I was full of self doubt and had no idea how to make it all happen.
It all just felt so overwhelming.
But I still did it and 8.4 million YouTube views, 6 Instagram features and over a 100 brand collaborations later, I've learned a thing or two about turning your creative passion into a profitable and successful career online.
And I want to share it all with YOU! 🎉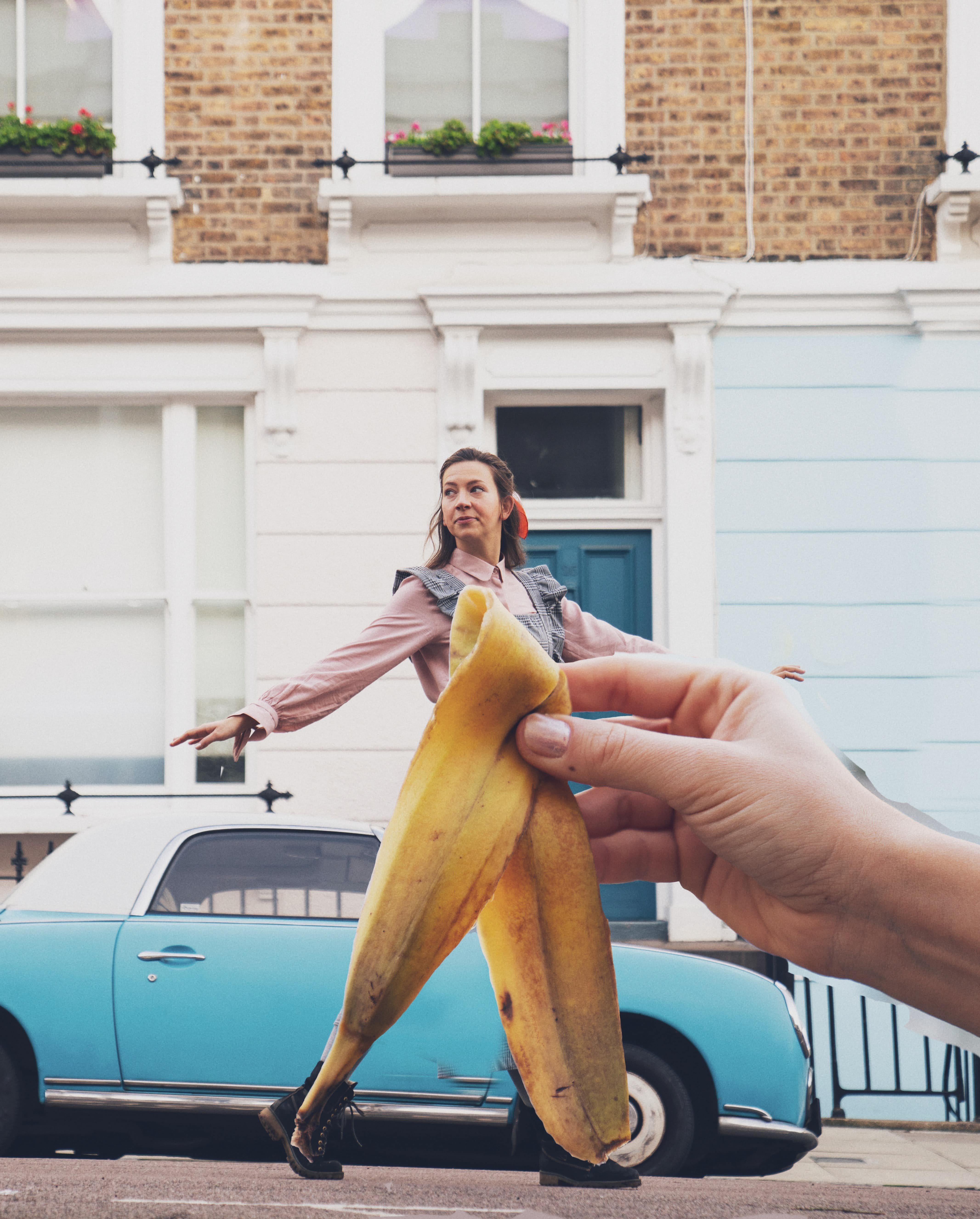 You'll learn how to create content with more ease, joy and fulfilment and reach the people who will love what you have to offer 🥳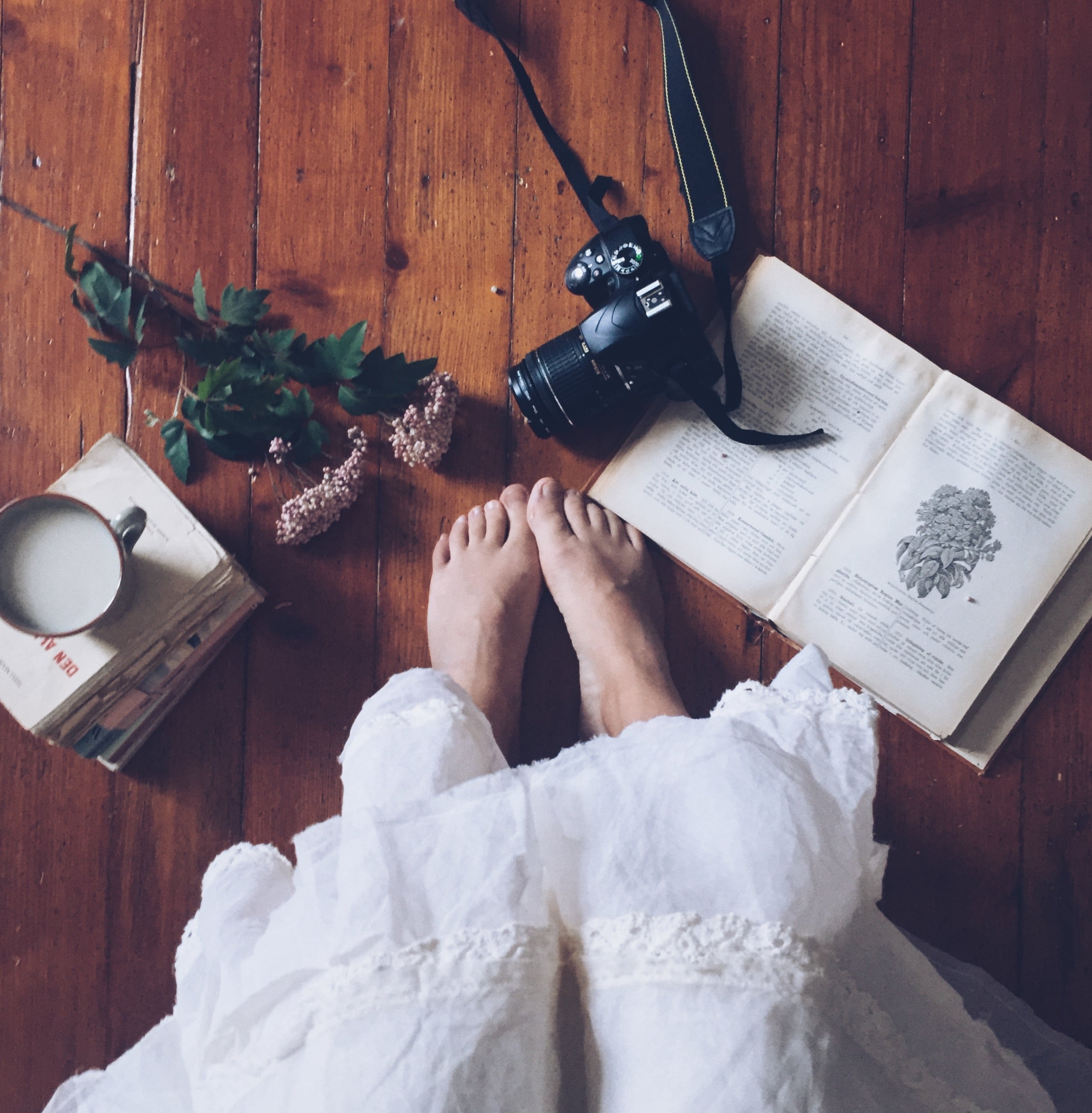 In this masterclass you'll get the tools and strategies so that...
🍊 you'll know how to make money doing what you love
🍊 get really clear on your profitable niche (maybe you've been trying for years but always have too many directions to choose from!)
🍊 you'll know exactly how to craft your own Instagram content themes to build your brand awareness and audience
🍊 be able to do the projects that light you up by being more intentional with what you create & share
🍊 you will feel less overwhelmed and instead be filled with inspiration and excitement
🍊 you'll feel more confident and be able to connect on a more personal and deeper level with your audience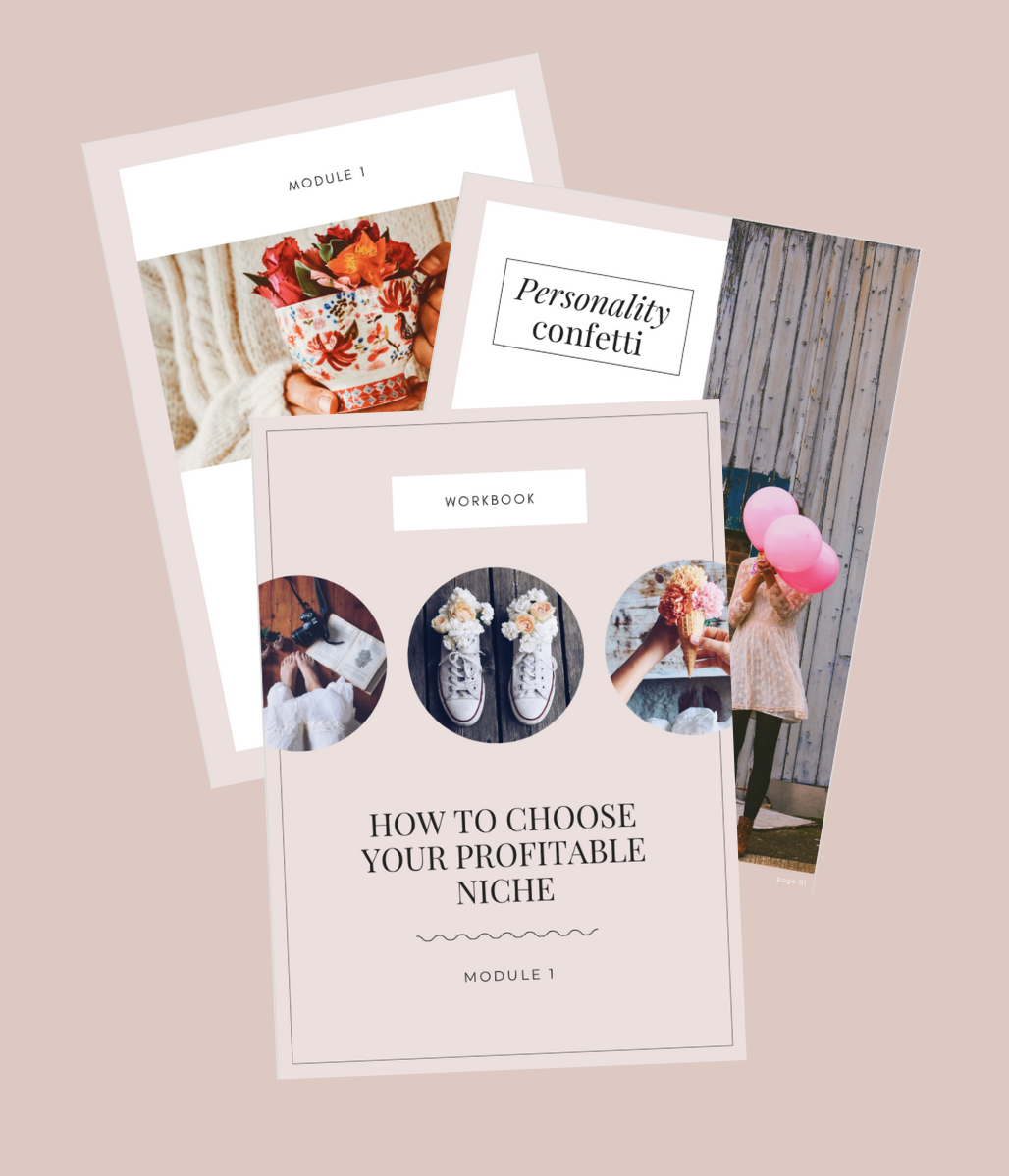 Plus...You'll get over 69 pages of worksheets that you can fill out on your computer.
Or, if you're a paper lover like me, print them out on and put them in a special folder.
*drops everything to run to her favourite paper shop to buy a new folder
Your workbooks include...
Instagram Content Plan workbook (16 pages)


How To Choose You Profitable Niche workbook (16 pages) where you'll create your ideal customer avatar


Branding & Design: Telling Your Story (8 pages)


Workflow: Simplify To Be More Productive (7 pages)


Dream Big, Then Make It Smaller workbook (11 pages)


Plus...
Content Creation Planning Sheets, Instagram Profile Checklist, Your Two Lighthouses and a 12 month project planner
BONUS:
When you enrol NOW you'll get access to the course Creative Photography with Kika (worth 197$).
You'll learn how to take creative photos and self portraits all by yourself including:
camera basics
Photoshop tutorial
coming up with ideas
how to get yourself sharp in an image
how to edit photos in Lightroom
& so much more!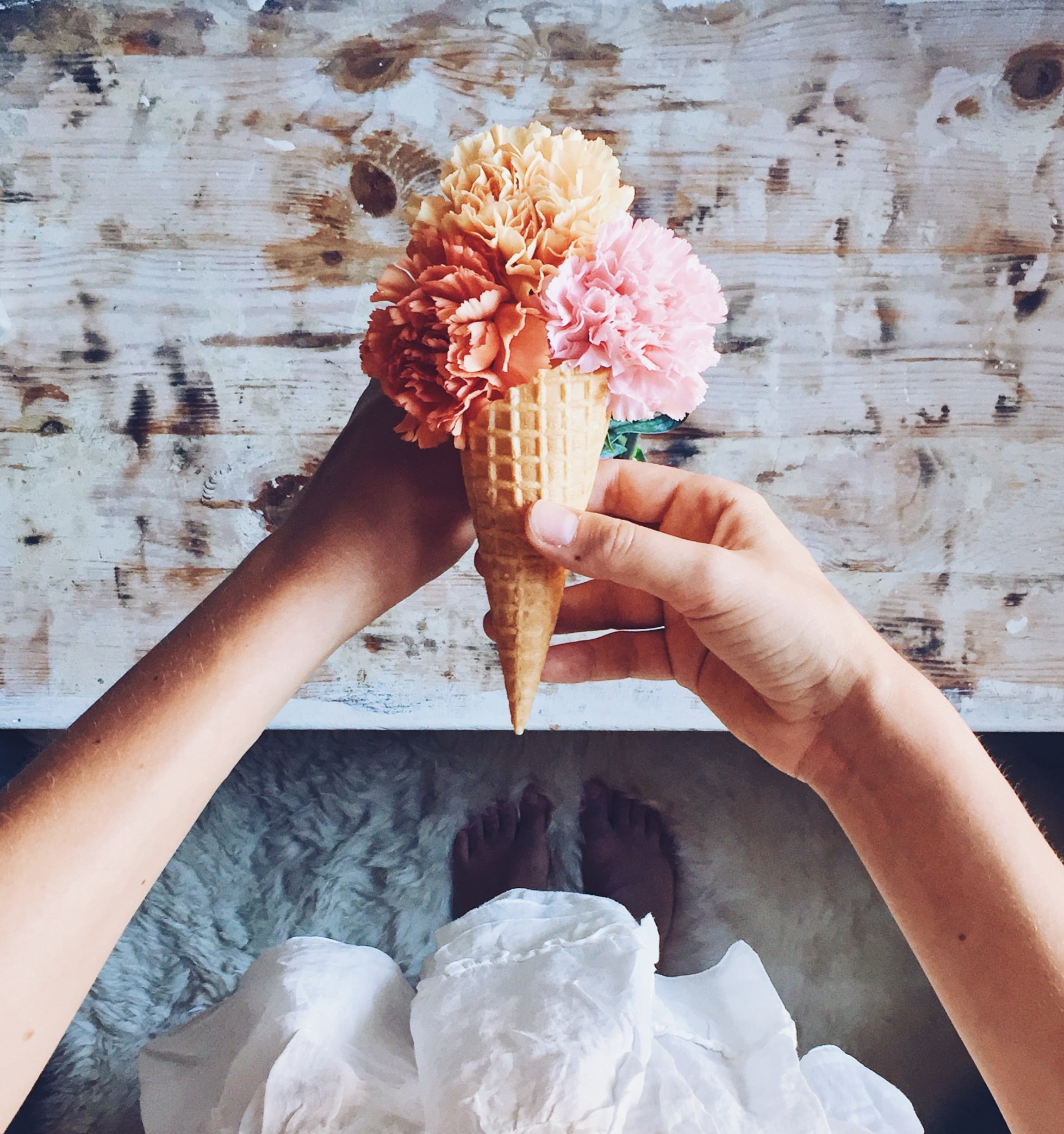 In this course you'll get...
💕 the tools and confidence to help you go for it full heartedly
💕 the recipe to sprinkle your personality confetti all over your content
💕 a step-by-step plan on how to tell your story in a way that feels aligned & exciting
💕 exercises to make sure your business stands out from the competition
💕 a clear 3-step process to simplify your workflow (goodbye overwhelm!)
💕 the tools to make an impact, build connections and make a profit
"I've taken courses by Me and Orla and Sorelle Amore before, and I liked Kika's the most.
Before joining this program I was struggling with knowing how to define my niche, stagnant IG followers and how to earn enough money with a creative business. Now I have more clarity on how to build a creative business and I am also motivated to give it a try.
I really like the style of Kika's presentation and her funny and enjoyable way to teach us all the important stuff about creative businesses. 
Even though I already knew a lot from my marketing background, it was never boring and I would recommend the course to everyone who is just starting out. 
I also liked that Kika talks openly about collaborations, Instagram growth and money issues."
-Martina Berger, Austria
This program will leave your socks wiggling from excitement to launch and build your creative career & business! 🧦
Learn how to skyrocket your growth on Instagram with...
🎈 my secret sauce, aka valuable and *concrete* photo tips on what works specifically well on Instagram (great for photographers!)
🎈 a formula to write captions for more engagement, conversations and good vibes
🎈 16 pages of worksheets that walks you through how to craft your own superstar content plan & figure out exactly what to post on Instagram
🎈 tips on how to create & share with more joy, ease and structure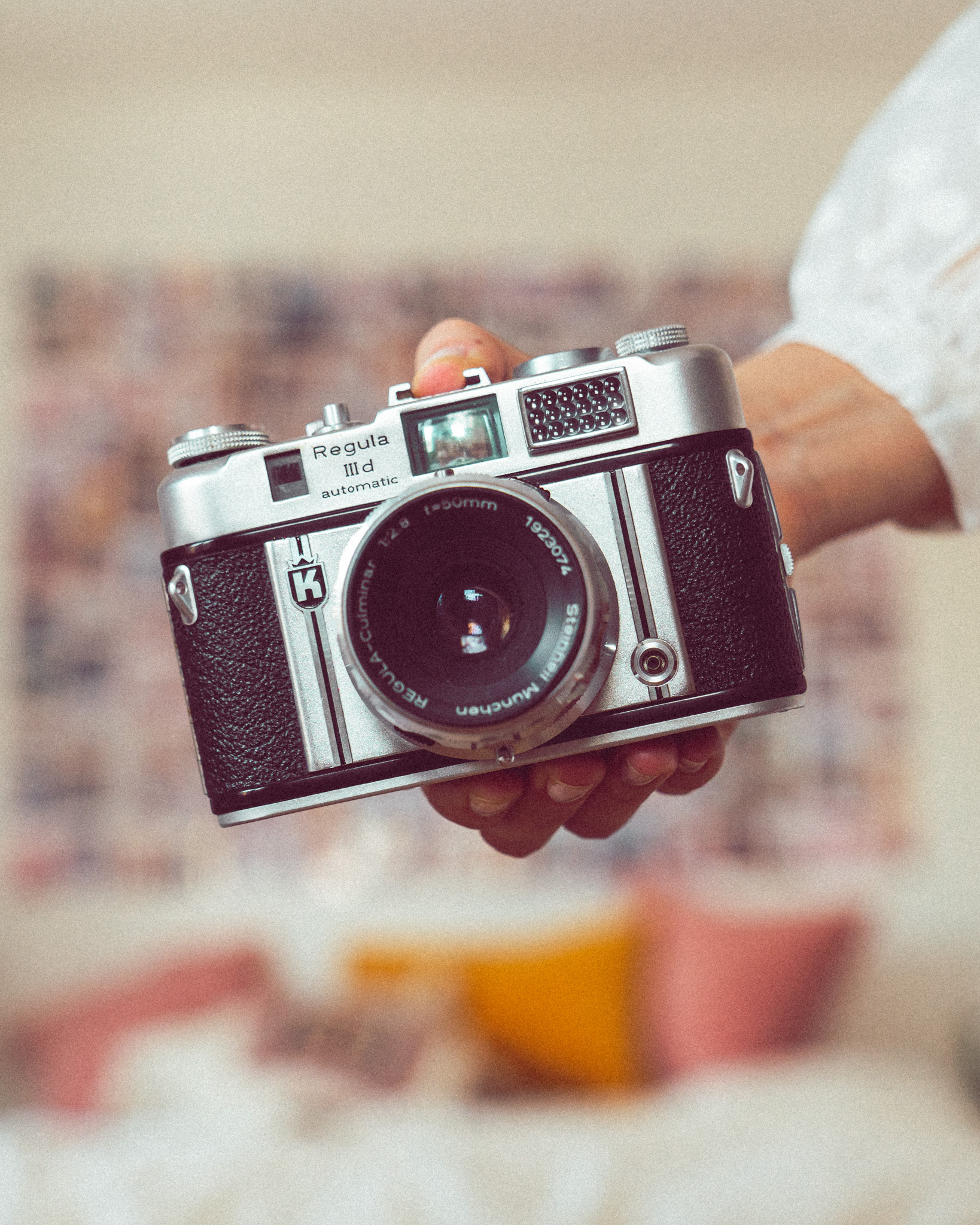 "I joined the Self-Taught To Self-Employed Program because I knew I wanted to become a photographer, but I had no idea how to go about doing it.
I didn't know how to turn what I was doing into a business or job.
Before taking this program I was struggling with a lack of self confidence, procrastination and the fear of negative comments from people I know...
During this program I started a '31 photos in August' project which helped me post on Instagram daily and try out different photo ideas. I'm getting myself in front of the camera more and I'm making Content Plans each week, and I'm also learning how to make Reels.
  I loved the live calls because I really felt like it was a very supportive community and that we were all in this together!
The videos were informative, simple and each step was clearly explained and I never felt like the videos dragged. The pdf worksheets were beautiful!
-Katy Millner, UK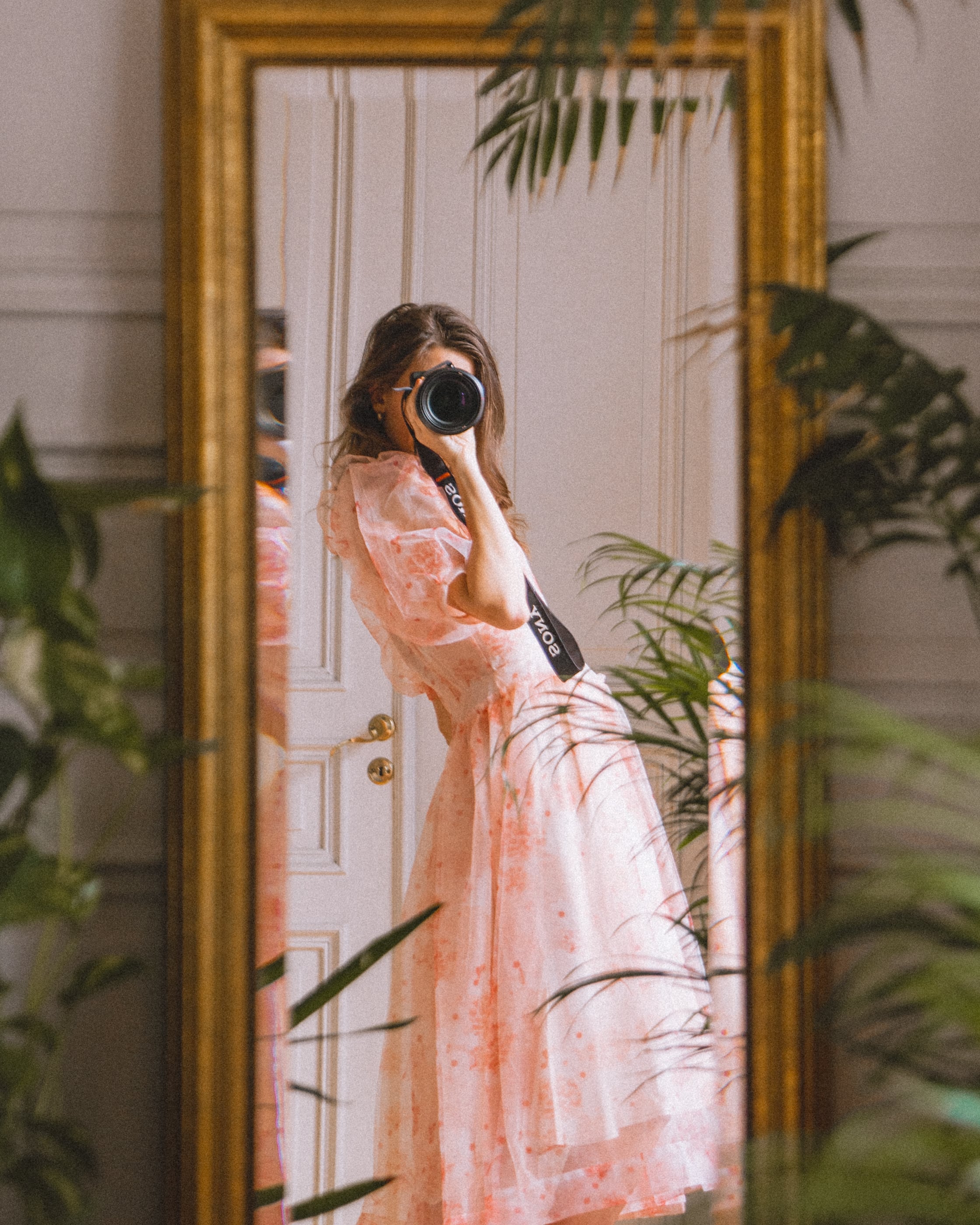 Get started with video *finally* & learn how to...
🌵 shoot and edit videos in Adobe Premier Pro
🌵 what gear you need to shoot videos
🌵 get over the fear of being in front of the camera
🌵 find your "presenter" personality
🌵 make videos to grow a YouTube channel fast
🌵 an-easy-to-implement formula that shows you how to plan, script and structure your videos
🌵 create attention grabbing thumbnails with a few easy principles
"It's the best tool kit I've seen and a great resource if you have no clue who to turn to or what your next steps are.
Before I took this program I was worried if I would actually implement the tools I learned.
I really needed to be guided forward and show how to profit from what I was doing, and speaking directly with someone who knows the industry.
Now I'm back to creating content and having more and more confidence in sharing that content.
The course was structured brilliantly and everything bounced off of everything else and was extremely useful. It was the perfect balance between creativity and productivity.
Kika came from a place of excitement and honesty. I genuinely felt like she wanted me to succeed and she had so much knowledge in what she presented.
And it didn't feel corporate!!!"
-Avi Green, UK
Let me introduce myself...
If we haven't met in a nearby café or by the beach (where I'd probably be walking around with confetti in my pockets from a photoshoot)...
Hello there, I'm Kika - a self-taught creative photographer, video maker, entrepreneur, passionate knitter, vanilla latte addict and a firm believer that happiness is wearing a new pair of pyjamas. 
In the last 5 years I've grown an audience of over 300K on Instagram and YouTube where I share my signature style creative self portraits and photography tutorials.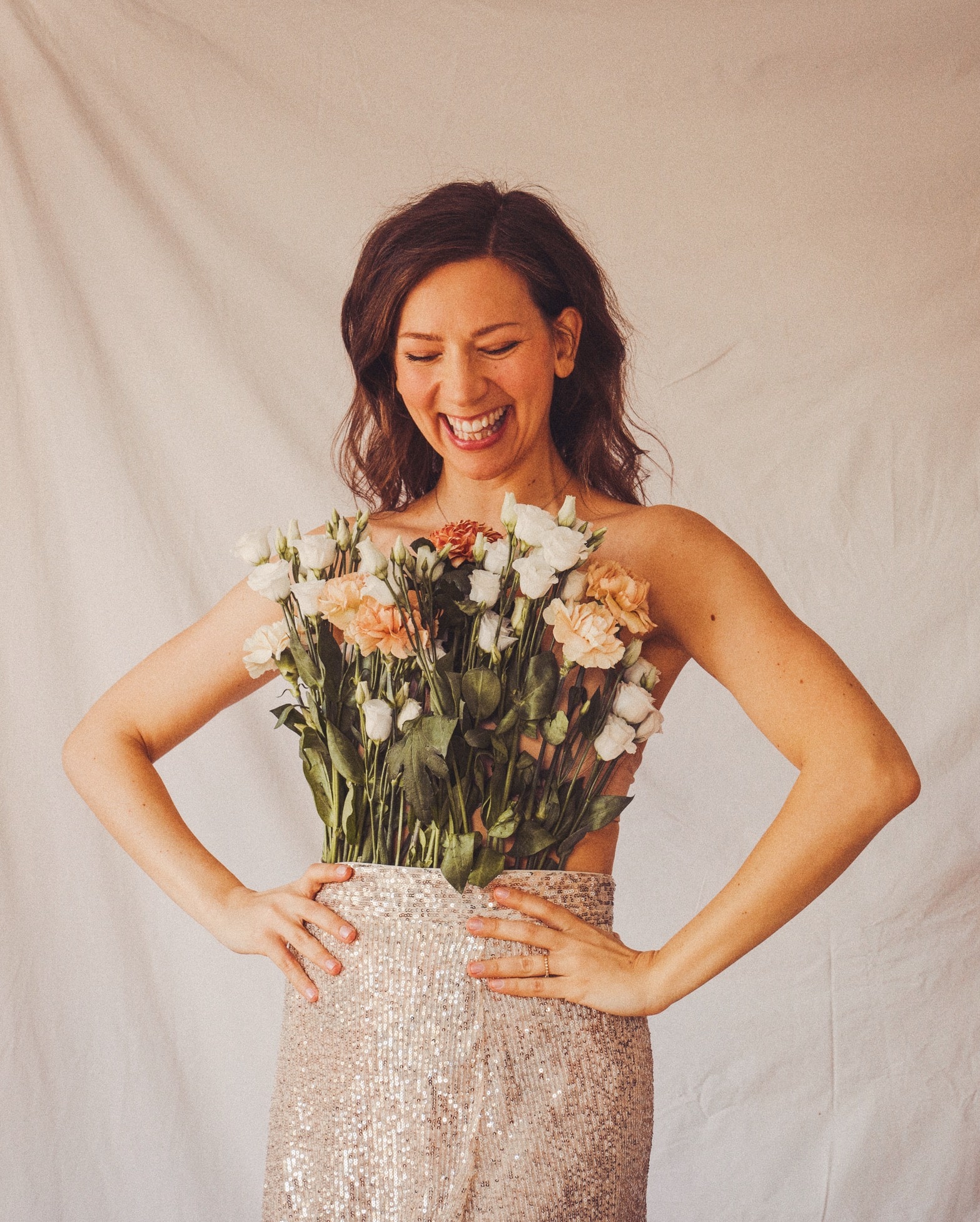 I've got no formal photography training, I hadn't been blogging for a gazillions years before I became a fulltime content creator and no, I didn't "stumble" upon success.
I did it through small intentional steps, and I'm all about sharing those so that anyone with a creative dream can do the same.
 I didn't know what a hashtag was when I started, but now I make a living as a photographer, video maker, social media biz whiz and educator.
My brain loves to de-construct and analyse things, I'm one of those people who actually enjoy making excel sheets 🙋‍♀️


That's why I've spent a lot of time experimenting and trying out a bunch of different strategies and seen what really works when building an audience both on Instagram and YouTube.
And, I'm all about sharing them with you.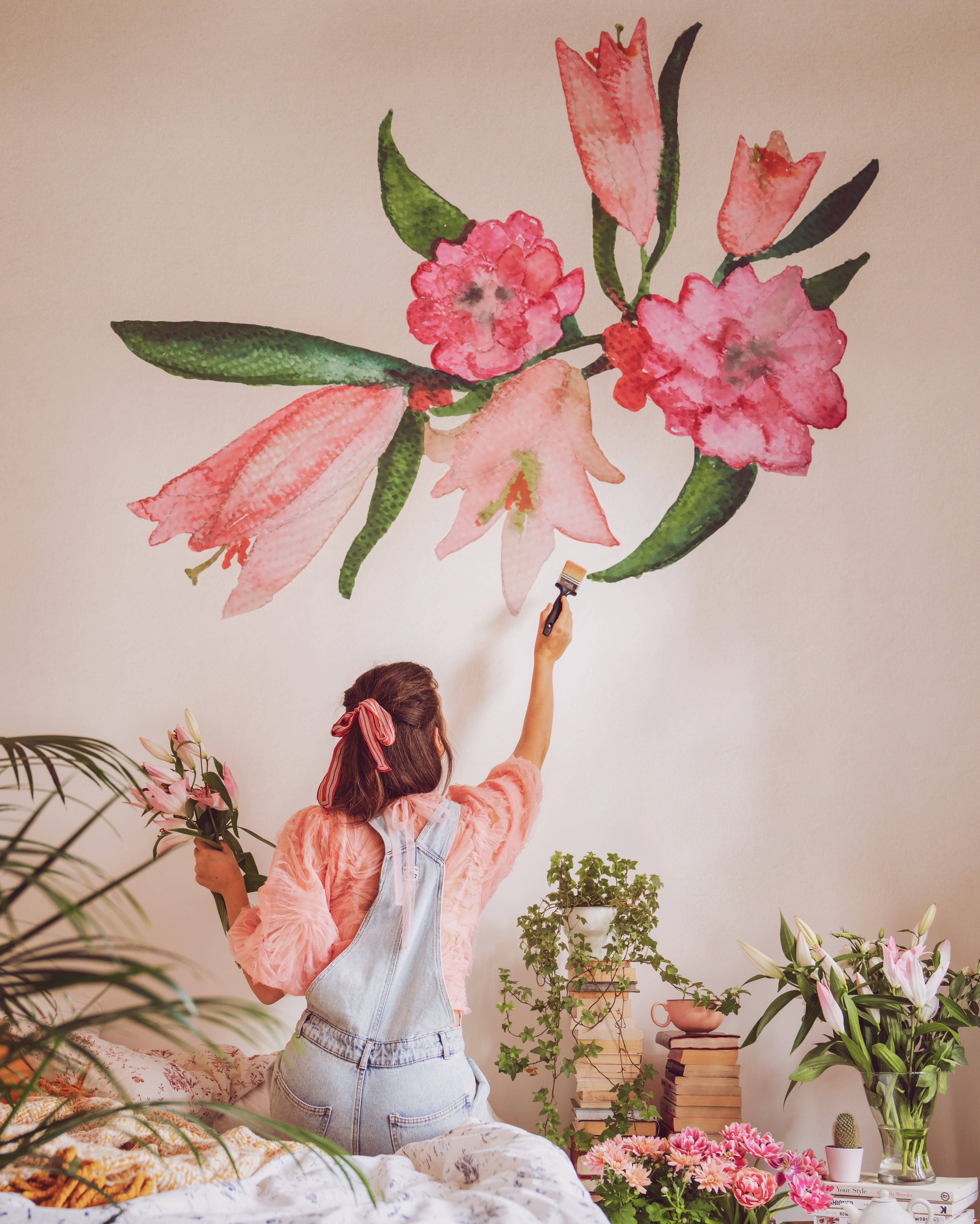 In fact, I often take sharing to the *next* level. 
I've shared...
👫 tooth brushes with boyfriends
💅 make up with my sister
📷 hundreds of photo ideas on YouTube
🏠 the story of how I moved back in with my parents at age 32, not part of the plan...
🐱 millions of IG stories of my cats
🍪 and you can count on me to share my cookie (because I always have snacks) when we're home watching Seinfeld or The Queen's Gambit.
So, I apply the same approach to all the discoveries and knowledge I gather.
If you're ready to get your story out there and grow your business, I'd love to help you get to where you want to go.
I hope that no matter where you're on your journey, you will have the courage to grow slow and take your dreams seriously. 


You know, take them seriously, but also don't be *too* serious or get lost in the wrinkles-on-your-forehead trenches 😉
"If you need help with Instagram or Youtube, Kika can teach you how to have success in both areas!
Before I joined the masterclass I struggled with growing my Instagram account. I didn't know what to write in my captions and I didn't understand how to get started in influencer marketing.
After attending the class I was able to create a content plan for my Instagram account which has made it a lot easier to create regularly, and know how to plan future posts. 
I really appreciated Kika sharing her different content themes for her IG account - it helped me come up with my own. It was also great to have the opportunity to share my IG account with her in the live call and get direct feedback."
-Rachel Amato, US